Months ago I spoke of a Montana artist, Glenn Swanson that rescued a hound dog from a deserted logging road in Montana.
These pictures are worth a thousand words.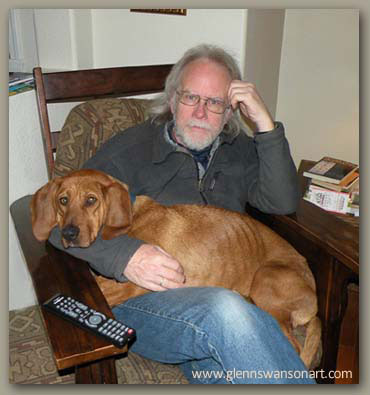 Up on that lonely, cold, snowy logging road…Ginger (the hound dog) could only dream of the life in store for her. I would say that Glenn rescued Ginger that day, but if the truth be known, I am sure that it was the other way around. Life seems to bring us what we need when we need it.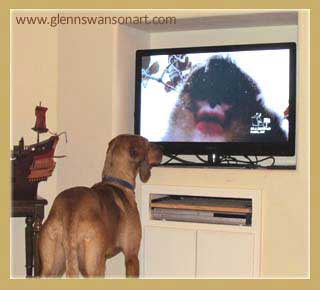 Glenn suffered the loss of his beloved "Buster" last year. And nothing is more healing than to allow another fur baby into your heart. Time really does heal.
There are stray and homeless dogs everywhere. The shelters here in Georgia are full of them.
My dream would be that the shelters were empty because everyone took the responsibility to spay or neuter their dog. Such a small thing to do that would impact our society tremendously.
Please don't buy while shelter dogs die…
I am grateful for the organizations and veterinarians that offer discount spay/neuter to slow the overpopulation of our furry friends.